To post a flyer on our Community Bulletin Board, complete and submit the Flyer Approval Form with a good image of the flyer attached. The flyer MUST be a picture file (jpg or png file, NOT a pdf). Each flyer submitted must be approved by the superintendent (or designee) before it will be posted on this page.
As a reminder, Fenton Area Public Schools does not send paper flyers home with students for outside organizations but will communicate via social media and place them on this Community Bulletin Board. Thank you!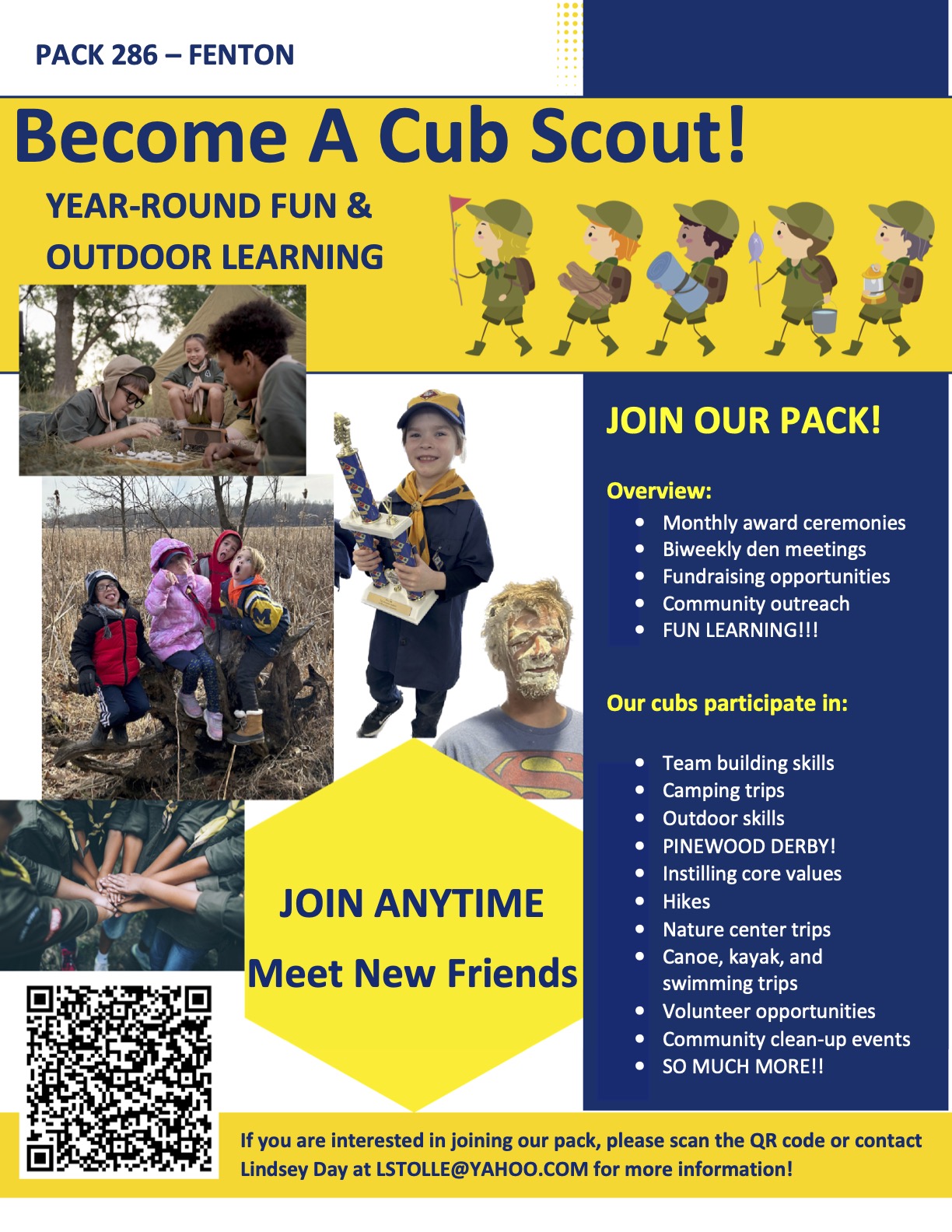 Cub Scouts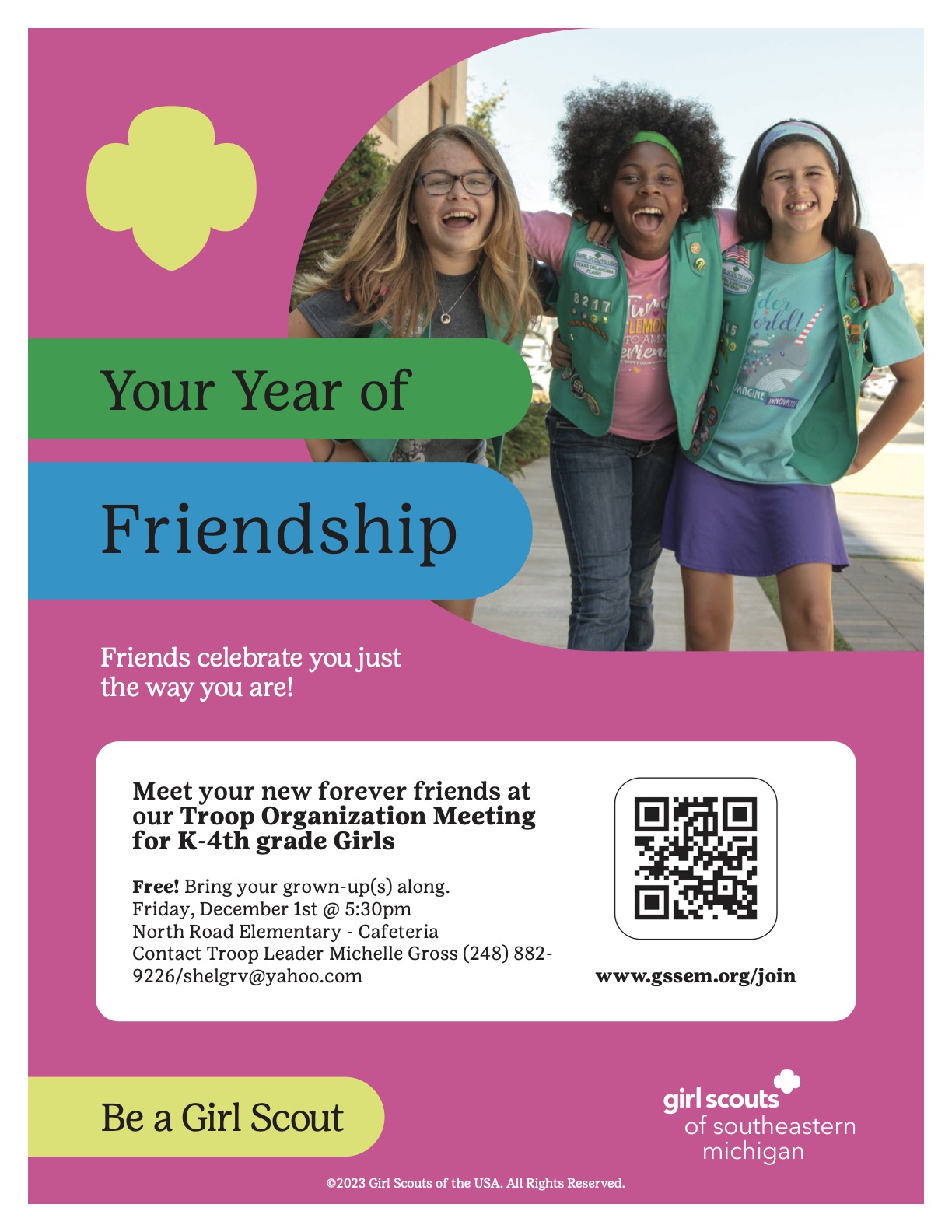 Michigan Jaguars FC Genesee Winter Programs
Fenton Area Public Schools Board of Education does not support or endorse any of the organizations
and/or activities/events identified in the flyers/notices on the Community Bulletin Board.